The Annual Graduation Ceremony will be held on Friday, May 6, 2022, at 6:00 pm at the Tays Center.  Please let us know if you plan to attend the graduation ceremony so we can reserve your seat.  Tickets for guests are not required; bleacher seating will be available.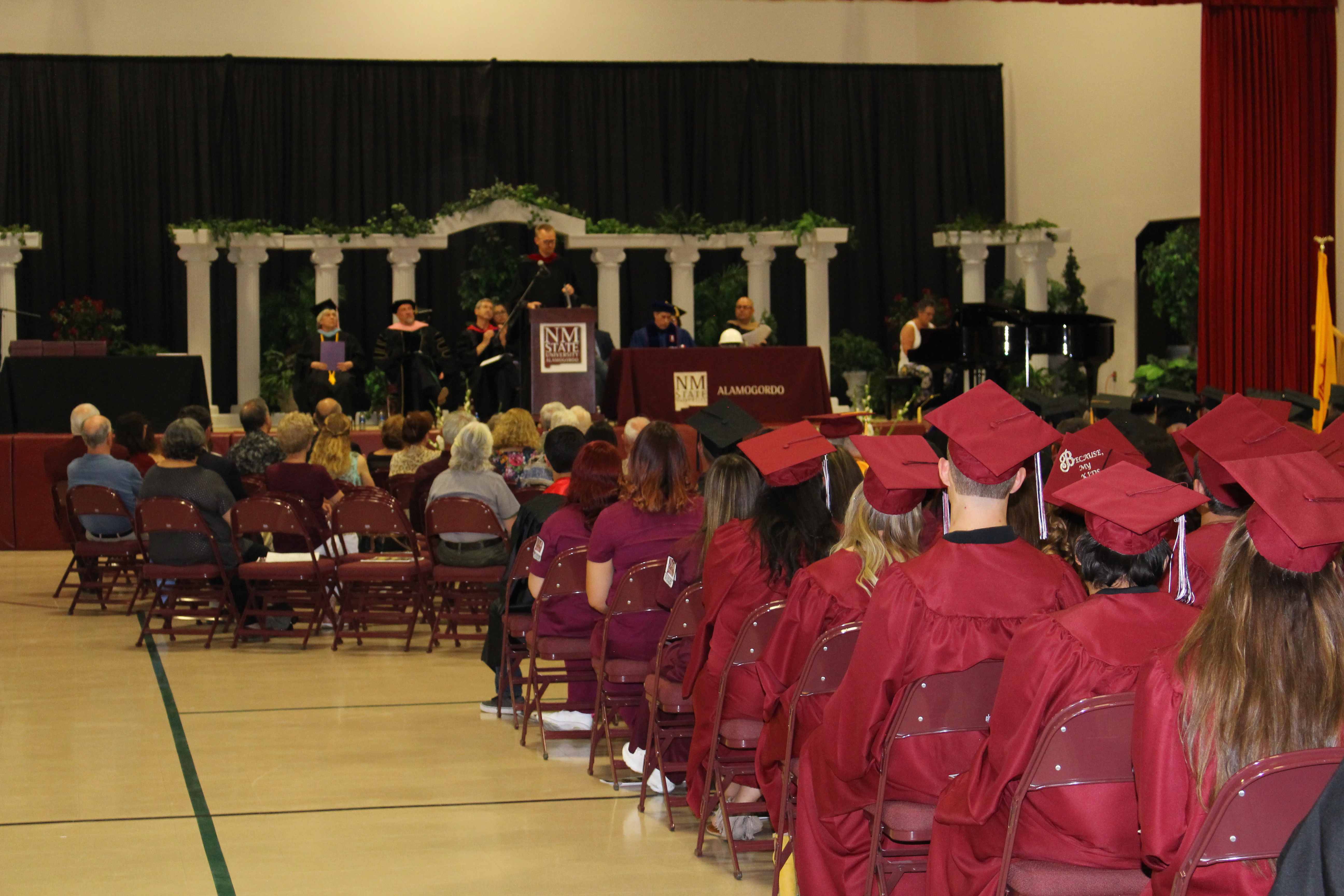 Graduates will be recognized by name, degree, and with all honors.  If you are receiving a certificate and degree, you will be recognized for both at the ceremony.  High School Equivalent recipients are also invited to participate in this event.
If you would like to participate in the NMSU-A Graduation Ceremony as Bachelor or Graduate level student, or as an early petitioner, please contact the Vice President for Student Success, Anne Ricksecker by Email using your MyNMSU email address.
Accommodation requests for you or your guests can be made by contacting Accessibility Services through Email or by phone at 575.439.3721.  Please note that the deadline for accommodation requests is April 27, 2022.
If you have any questions regarding graduation, please contact Alamogordo Campus Student Services or call 575.439.3716 or 575.439.3600.
Graduation Ceremony Information 2022